Tokyo

Tokyo Dome
Yomiuri Giants
Central League

Website: Yomiuri Giants
Date Visited: Sept 12, 2010
Japan Baseball Hall of Fame:
The Japanese Baseball Hall of Fame and Museum is located just outside the Tokyo Dome. I would highly recommend visiting this museum if you are in the area. It had:
Lots of history displays
Old team uniforms
Current team uniforms and displays
A big display on the 2009 WBC (Japan won that year)
Plaques of individuals inducted into the HOF
Interactive areas for kids and Meg
Glove, ball, bat manufacturing history display
Random Notes:
Tokyo Dome was the only stadium I saw retired numbers displayed.

This is the most famous and popular team in Japan, similar to the NY Yankees in MLB.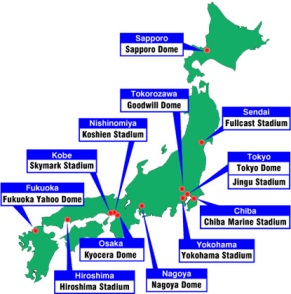 <=It's right here.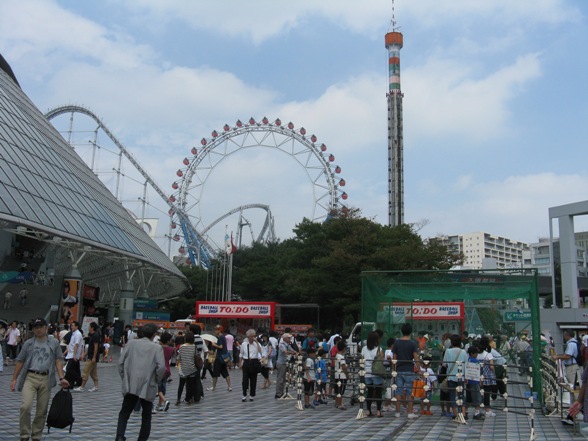 There was an amusement park right next door to the Dome. Nice, wide, clean outside concourse lined with concession and souvenir stands.
There was a security check at this stadium.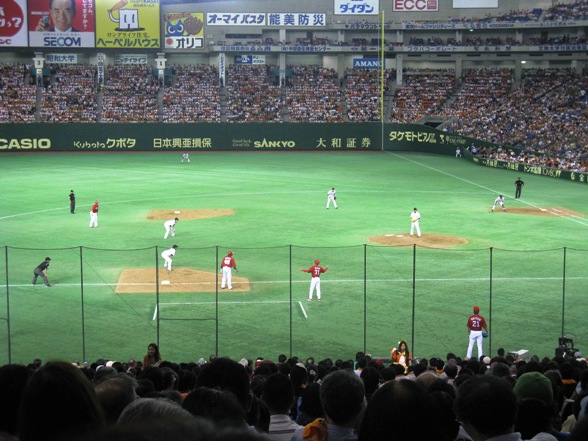 Here's the field and the noticeable net.

On the columns in the stands in right field you can see some of the retired numbers posted.

Except for its size and the HOF, it was a traditional stadium.

Final Score: Yomiuri Giants = 5, Hiroshima Carp = 1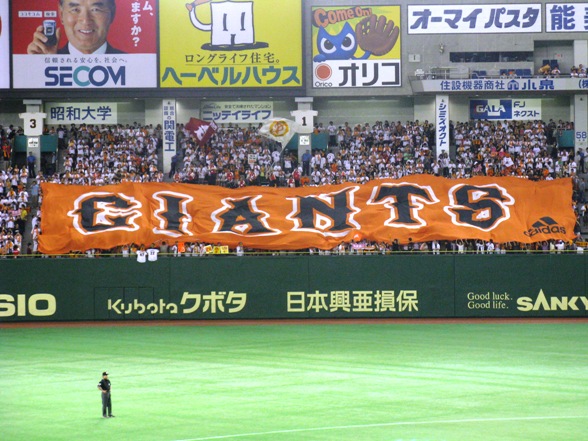 Imagine trying to get 4 sections at Coors Field to display a banner this huge so well.

Not gonna happen there.

This is just another indication of how well the 'cheerers' are in the Japanese league.






Japan Home Page
Baseball Home Page
Previous Page
Next Page