Tokorozawa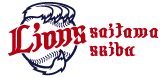 Seibu Dome
Saitama Seibu Lions
Pacific League

Website: Seibu Lions
Date Visited: Sept 8, 2010
Random Notes:
There was a hurricane in the area this day. This area received the rain and some wind. We arrived to the game late not wanting to make the trek (it was a long one - a subway and two trains) until we were sure the game was being played.
Games being played in and around the rest of the Tokyo area in stadiums that were not domed; were postponed this evening.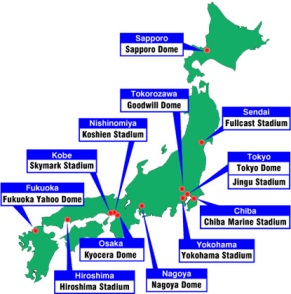 This map has it referred to as the Goodwill Dome.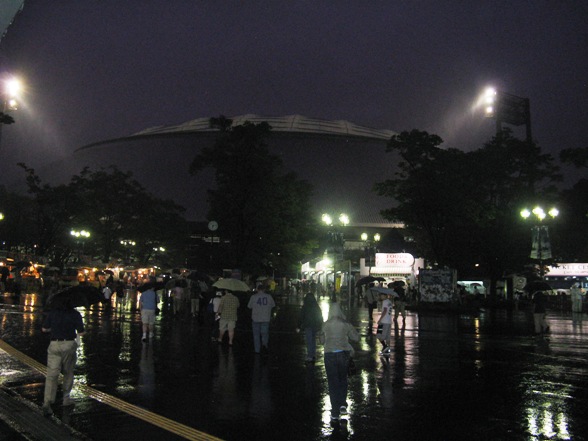 This, too, looks like a spaceship. The concession and vending areas were outside (in the rain). It was but a short walk from the train station (a minute, maybe).







This stadium/dome really has a 'cap' over it. If you look above the seating area, there is a space before the ceiling begins. So, there is a feeling of 'open air' here.
You'll notice 'grass' between the bases.
There was a tall net behind home plate and shorters ones beyond the first and third base lines.

It seats 33,921.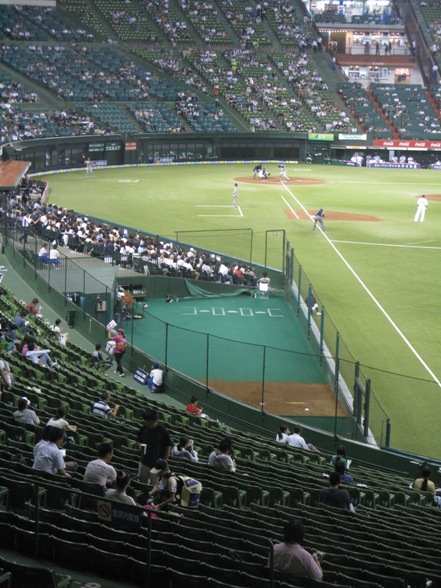 Only two of the twelve stadiums visited had their bullpens on the field. This was one of them. All the rest had them under the stadium/dome structure.

Final Score: Seibu Lions = 8; NipponHam Fighters = 3

On a side note, I noticed that the pitching in MLB is better than that in NPB. There were minimal 1-2-3 innings in the NPB. I'll count them up and post in the summary page.





Japan Home Page
Baseball Home Page
Previous Page
Next Page