Nagoya

Nagoya Dome
Chunichi Dragons
Central League

Website: Softbank Hawks
Date Visited: Sept 11, 2010
Random Notes: Visting team Yokohama BayStars still have the best cheering section.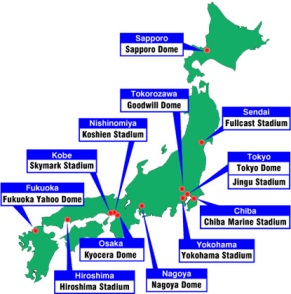 Nagoya Dome was about a 4 hour train ride southwest of Tokyo. Two trains, actually.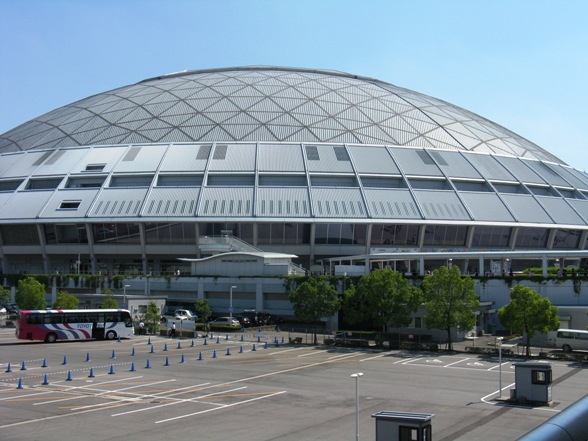 The outside of the dome. Rather bland.

It seats 38,500.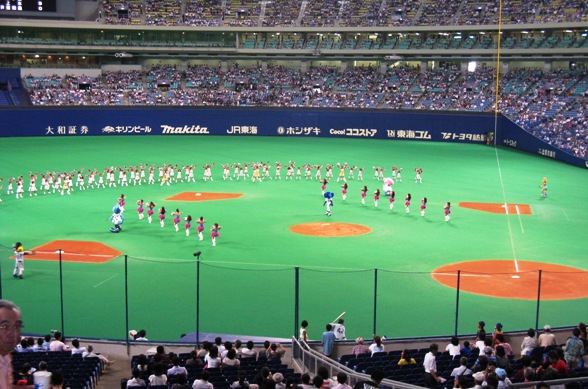 Not only were there cheering sections, there were cheerleaders (like the NFL has). All teams had them. They would line up by the dugout and the players would run between them (like the NFL).

Here, they had a bunch of little cheerleaders in the outfield entertaining the crowd.

They did have beer guys at this stadium vs. the beer girls.





I thought this was odd. The foul pole went all the way up to the ceiling. I didn't notice that in the other domes I visited.

And, you can see those blasted nets in the photo.

Pitchers and catchers are announced together, unlike MLB where it's mostly just the pitcher who is announced. I liked that.

#42 for the Dragons, T. Blanco, went 4 for 4 in this game - 2 HRs, 2 singles, 4 RBIs.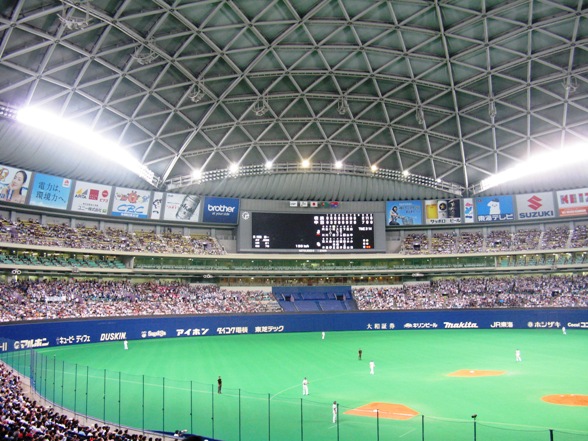 There was a variety of different colored seats, all pastel: yellow, turquoise, light blue, dark blue

It was a full crowd this game, except for the sky boxes.

No balloon celebration in the 7th inning.

Too much American music played here. YMCA - yuck!

Final Score: Dragons = 7, BayStars = 2



Japan Home Page
Baseball Home Page
Previous Page
Next Page