Tokyo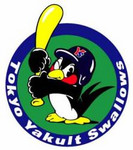 Meiji Jingu Stadium
Tokyo Yakult Swallows
Central League

Website: Yakult Swallows
Date Visited: Sept 15, 2010
Random Notes:
At several games I attended in Japan, both managers are presented with a bouquet of flowers during the pre-game ceremony.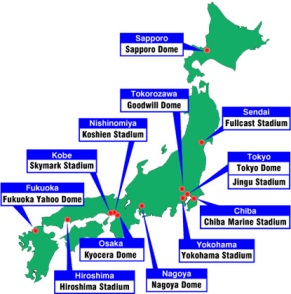 Jingu Stadium is right under Tokyo Dome on this map.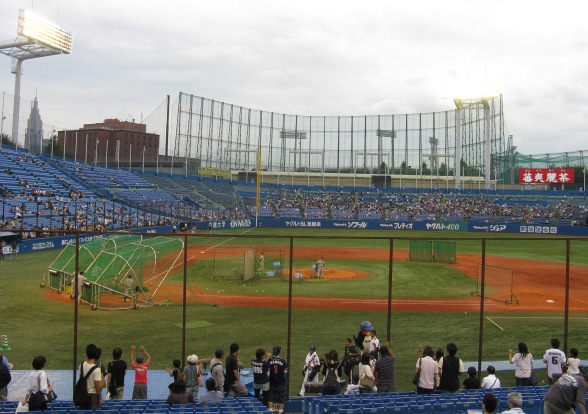 Dual batting practice. You can see the two batting cages and the two pitchers close to the mound in this photo. Have never seen that before.

The nets were particularly bad at this stadium.

Home dugout was on the first base side. In the NPB, the home dugout varied from first base to third base at all stadiums, very similar to MLB parks.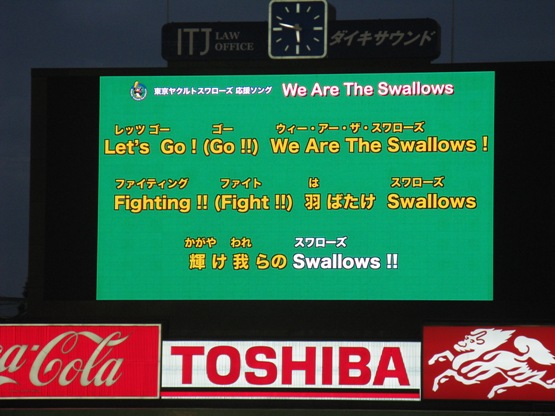 As with all stadiums, there was much chanting, singing, and cheering here. At this stadium, they even displayed the words of the song in English and in Japanese for fans to sing along. And most did.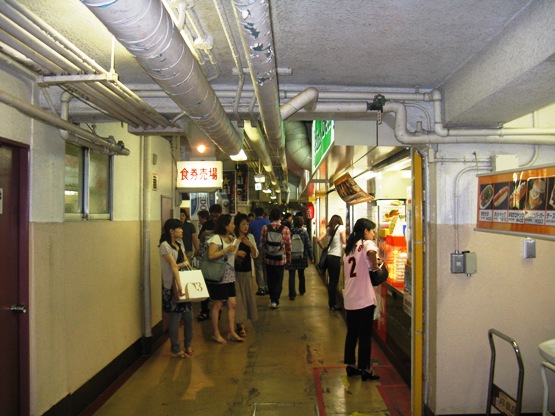 The stadium is the 4th oldest stadium (not counting minor league) in professional baseball. It opened in 1926. The concourses are narrow, poor 'people movement'. Pipes overhead as often witnessed in older facilities.



This was the one stadium where more folks left their garbage under their seats rather than throwing it out. I found that irritating.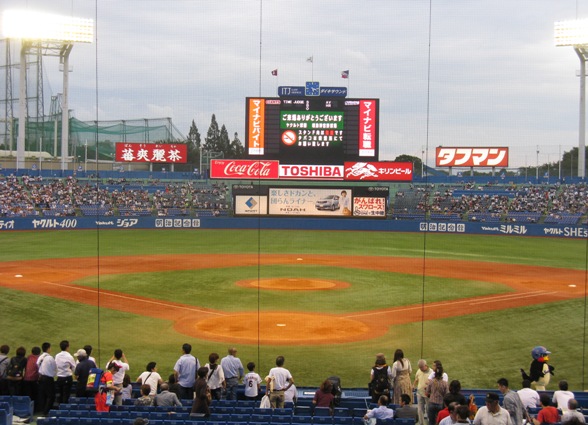 There are several sporting facilities in the area. It was in a 'sport park' that contained a variety of different arenas.



Particularly noticeable at this game (more so than the other venues), people were still arriving in the 5th inning.

There were no balloon festivities here.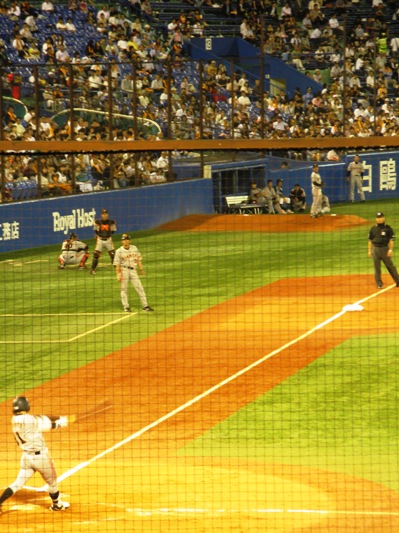 This was one of the two stadiums I saw where the bullpens were visible/on the field.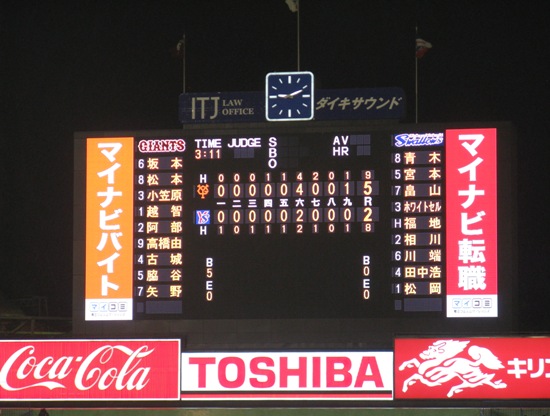 Final Score: Giants = 5, Swallows = 2

I did get to see the Swallows fans do their umbrella dance and song after the two runs. The fans sing a song and raise and lower opened umbrellas to celebrate the runs.
I did get to meet up with my friend, Sean, at this game too.



Japan Home Page
Baseball Home Page
Previous Page
Next Page