Hiroshima

Mazda Zoom Zoom Stadium
Hiroshima Toyo Carp
Central League

Website: Hiroshima Toyo Carp
Random Notes:
One of the few stadiums with natural grass. Seats 33,000.
This is the stadium where the Spiderman Catches happened in 2010. Take a look/listen. It's in English.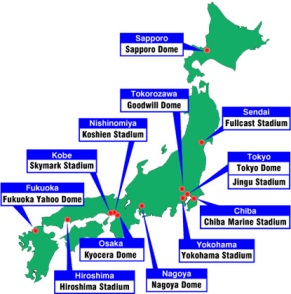 Hiroshima Stadium (aka Mazda Zoom Zoom Stadium) is in the southern part of Japan.

Visited the Hiroshima Peace Park. It was a very hard visit but very worth seeing. Anyone going to Hiroshima should visit this park/museum.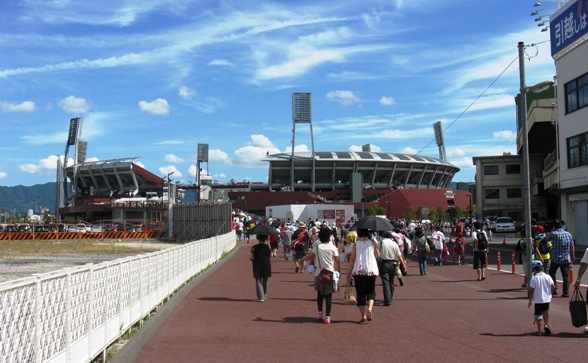 It was a 20 minute walk to the stadium.

The prominent transportation method to most games in NPB is the train or subway.

There was a security check here. Plastic bottles are not allowed in the stadium. The stadium did provide cups to pour your drink in (alcohol was allowed to be brought in via the provided cups). The stadium would recycle the plastic bottles and cans (this was common in many of the stadiums I visited here).








Here's the field. A very nice mountain view beyond the stadium.

My friend, Sean (lives in Tokyo), was also visiting the Carp this weekend and met up with me at this game.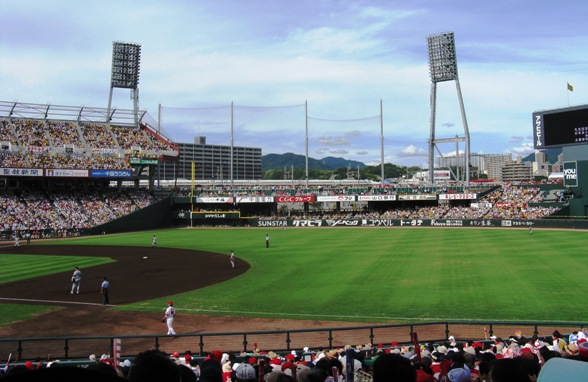 Here you can see a train passing the stadium beyond the left/center field. Just above the outfield seats, between the two outfield lights.

This stadium was one of the few that has natural grass on the field.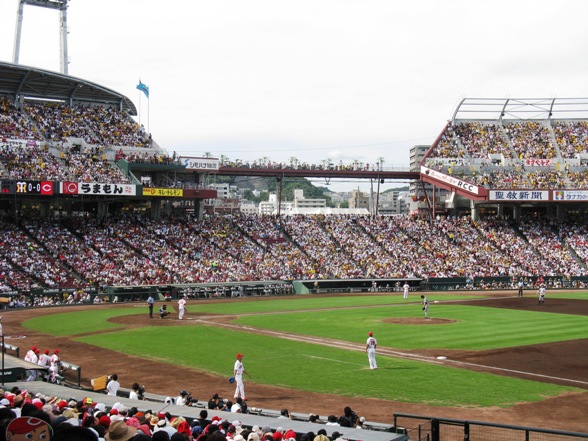 Another shot of the infield. A small 'bridge' to connect sections and cheering crowds.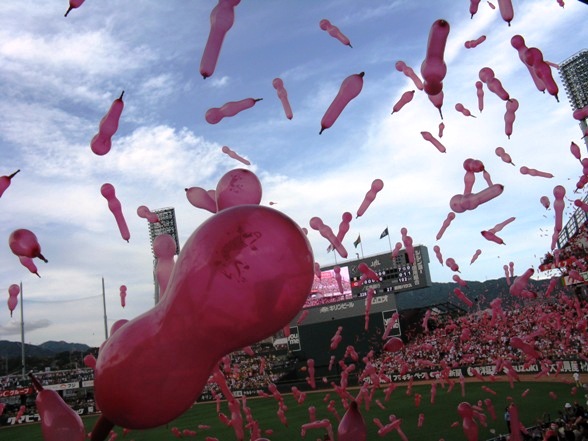 Balloons!!

There is not a traditional MLB 7th inning stretch. "Take Me Out To The Ballpark" was not sung.
Instead, at most of the stadiums (not all), fans blew up balloons and then let them go during the 7th inning. It was fantastic.
There were songs but I didn't know what was being sung.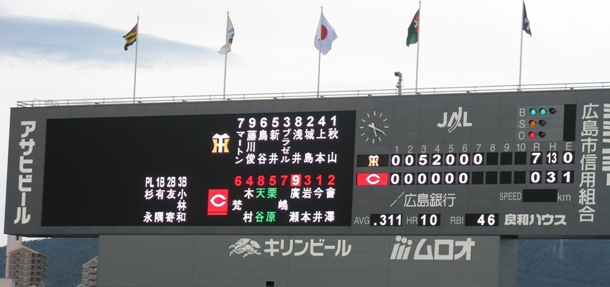 It was easy to keep score even though announcements were made in Japanese. For folks who have difficulty with colors, I'll do my best at representing the scoreboard with words.

On the right side of the scoreboard you can see colored dots next to the B, S, O .... In this example, it is 2 balls, 1 strike, 1 out.
The Carp (same logo as the Cincinnati Reds) are at bat, the #9 th position (Right Field) is at bat. Highlighted on this photo.

There are two players on base as indicated by the green color.

All stadiums recorded their balls/strikes like the MLB does, e.g., 3-1 (three balls, 1 strike) so it is standardized now.



Japan Home Page
Baseball Home Page
Previous Page
Next Page