Fukuoka

Fukuoka Yahoo Dome
Softbank Hawks
Pacific League

Website: Softbank Hawks
Date Visited: Sept 10, 2010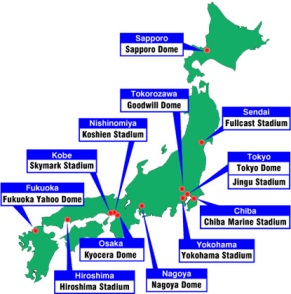 Fukuoka Yahoo Dome is the most southern stadium in Japan that I visited.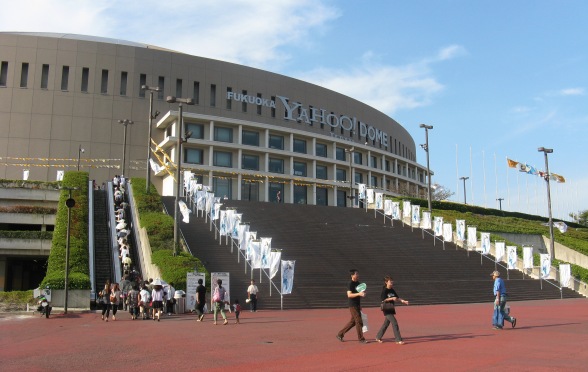 We took a taxi to the stadium vs. taking the subway.

Lots of wide open space around the dome. Very clean.

An escalator.

This is the only dome in Japan that has a retractable roof. It was closed the game I went to due to the summer heat.

It was HOT most of this trip, especially the first part. So hot, you'd blink your eyes and your t-shirt would be drenched with sweat.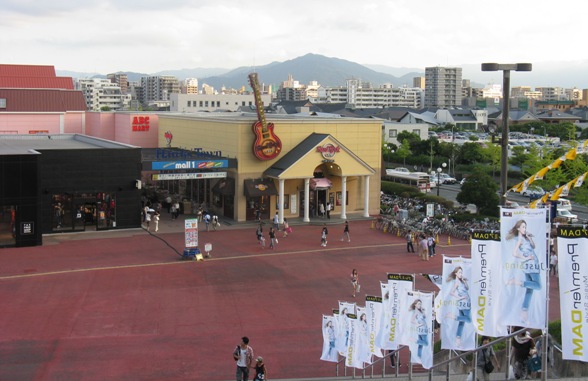 There was a mall with a really cool toy shop in it as well as a Hard Rock Cafe just outside the dome.

Before the game - Shelley, Ellie, and I had a beer in the Hard Rock while Jim walked around the stadium. He discovered a museum on the 2nd level in the outfield.

A nice view of the mountains.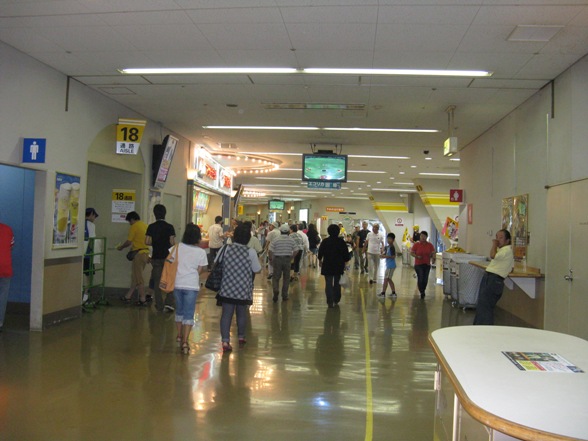 Nice, wide concourse.

Televisions mounted all through out the concourse so fans can still follow the game if they choose to leave their seats during the game.

It was so clean one could eat off the floors. This was the case in all of the stadiums/domes visited this trip.

There were lots of food options at this stadium







It is very green here.

'Grass' between the bases. A large foul territory.

The music was way too loud - ruined the 'game experience' for me. There were too many 'loud' commercials between periods.

The music played drowned out listening to the 'cheering section/crowd' which is one of the things I really liked about visiting Japanese baseball.

It was my least favorite stadium to visit.

Final Score: Nippon Ham Fighters = 2; Softbank Hawks = 1

It did go into 10 innings. There were probably more 1-2-3 innings at this game than any other game I attended this trip.



Japan Home Page
Baseball Home Page
Previous Page
Next Page