Chiba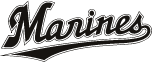 Chiba Marine Stadium
Chiba Lotte Marines
Pacific League

Website: Chiba Lotte Marines
Date Visited: Sept 16, 2010
Random Notes:
This was only the second game I left early. This was because it was pouring rain, the game had a rain delay, and it was the last game of the tour and I was a bit tired.
As a rule, I rarely leave games early in the states.
There was a very nice museum outside the stadium. Displays of Bobby Valentine, the winning of the 2005 Climax Series, photo opportunity displays for visitors. The end of the museum tour ended in the souvenir shop.
It was my plan to see a Japanese minor league game with Sean this day. Instead, they got canceled/postponed due to the rain. So, I didn't get to see one of those.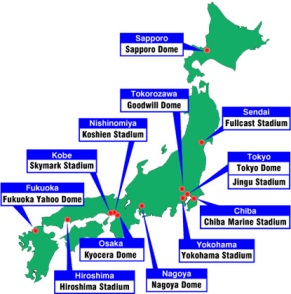 It's one of the several stadiums in the Tokyo area.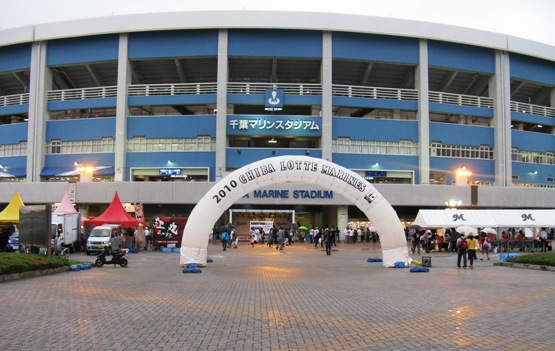 The outside of the stadium. It was a circular one.
It seats 30,068.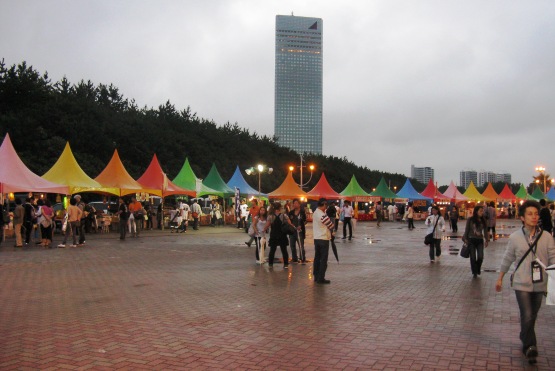 There were all kinds of vendors outside the stadium with a variety of different colored tents.
Food, drink, souvenirs....
The outside concourse area was very large to accommodate people and vendor traffic well.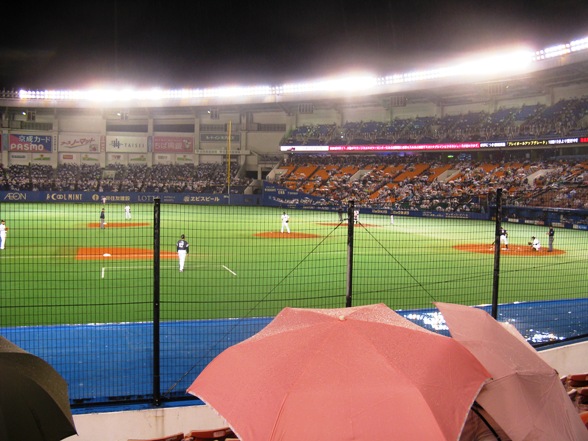 This is the best photo I got of the field.
Artificial turf.
Annoying nets.
Rain.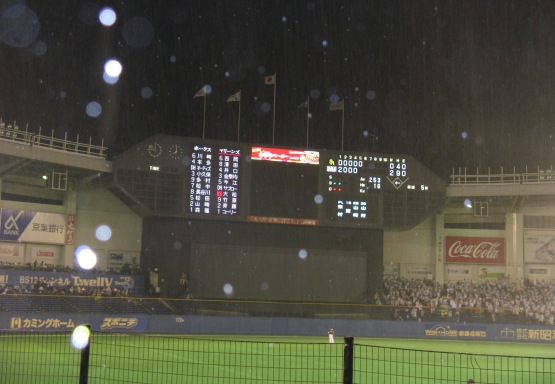 This was the scoreboard a minute or so before I left and before they called the game for a short delay.

Final score: Marines = 3, Hawks = 0



Japan Home Page
Baseball Home Page
Previous Page
Next Page